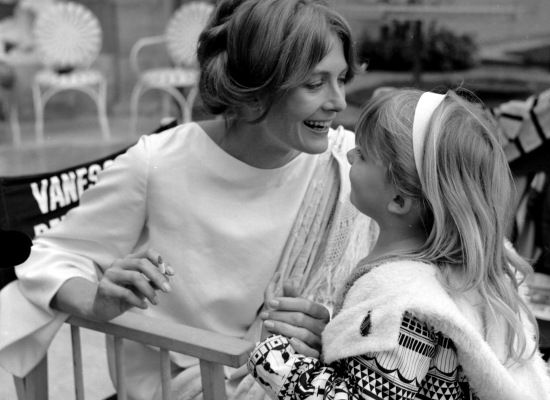 I was working in the premiere costume house in LA, Palace Costume. The owner, Melody, is known for her impeccable, pristine collection of period clothes. Any period movie made in the last 30 years, probably has wardrobe from Palace. The place is decorated beautifully, with faux finished walls and floors, and tasteful displays throughout. I've always loved clothes, period costumes, and sewing, so it was a fun place to work in between acting, background, or stand-in jobs. Sometimes stars would come in for fittings. Martin Sheen and Bette Midler were two memorable ones.
The summer of my 30th year, I was planning a European vacation, my first time, and Melody happened to be planning a trip as well. We discovered we would both be in Paris at the same time!
I had plans to visit several major cities where I had a friend to stay with. Then, I got to Paris, and Melody, and her fabulous gay friend, Bill, were staying only blocks from me. They would be going down to St. Tropez, where Bill's friends, Jeff and Dell, were caretakers at Tony Richardson's villa, in the hills above the quaint, ancient fishing village, that became a jet set destination. Why don't I come along!? Fabulous! Tony Richardson's villa!! Vanessa Redgrave's husband! Tom Jones! The Loved One!! Wow.
It took 2 hours just to get out of the city, but soon we were driving in the countryside, singing and telling scary stories, talking about philosophy,ufo's, and telling dirty jokes; me, Melody, Jeff, Dell, and Bill all packed into a little Renault. Finally arrived at the ancient country villa at 4 am. Couldn't sleep right away, Melody and I stayed up and talked. As the rooster crowed, we went to sleep. We each had our own room.
Bill woke us up about 11, and Jeff and Dell gave us a tour of the place. The villa was very big, but very old, 300 years. Very rustic, very french country. It had 15 bedrooms, in the main house, and a couple of other buildings. The grounds had lots of fruit trees, and a huge pool on a hill, overlooking more hills, and part of the area is woodsy, with a brook. There are chickens and other birds, including a peacock, that screeched loudly. Also, 5 cats and 2 guinea pigs. Jeff and Dell had been caretakers there for 2 years, picking up visitors, and taking them into St. Tropez, shopping, cooking, cleaning, they were getting a little sick of it. Really? As we walked around the place, you could see that it was all hand crafted. Huge, thick beams, with worm holes. The walls are all uneven, no straight lines or precision engineering. The floors were all a little crooked, or sloping.
Walking around the place, I started to think about Vanessa and her girls being here. She was always one of my favorite actresses, and I was in awe of her as a young acting student. Like specters, Vanessa and the girls, followed us into each room. Where did Vanessa stay? Did the girls run through the house? Later, out sunning by the pool, I imagined Vanessa and the girls cavorting and splashing in the water. Each time I pictured them, it made me smile.
I took a long walk later, down the dirt road, and was struck by how much the area reminded me of the Hollywood Hills. Same climate and terrain. The whole place was picturesque, and serene. Life has been this idyllic here for hundreds of years, I thought. Who lived here before? Who walked these rocky mountain roads? Did Vanessa take walks here, too?
Later, the guys made a beautiful dinner of fish, stuffed with shrimp, and salad. We ate by candlelight in the kitchen, at a long wooden table, with classical music playing, and good wine. I imagined Vanessa and the girls in the kitchen, preparing meals and talking and laughing. Sitting down at the same table we were sitting at. It was all so delicious.
Later we went disco dancing in St. Tropez. Nightclubs are all the same everywhere. Walking along the water, there were many yachts docked that were as big as my apartment building.
The next day were were going to a wedding in Marseilles. Friends of Bill. I woke up in my french country bedroom, and leaned out my french country villa window, and perused the landscape. French Country. The peacock and the cats were playing. Did Vanessa's girls play with the cats and peacock? Charming to think about. Jeff brought me coffee in my room, and we got ready to go.
After St. Tropez, Marseilles is a little down market. we went to the wrong wedding, and then finally found the right one, and after a brief ceremony, the partying began! Course after course, with wine in between, and then more wine. Took 3 hours to eat dinner. Then we danced. I was just drunk enough to get up and sing for the bride. I had been taking voice lessons, and sang for a couple of hours in the car on the way down, so I was in good form. I picked something easy, "I'm Always Chasing Rainbows", and "My Man" which I dedicated to the bride. She came over and kissed me. The whole thing went on for 10 hours, til 2am! We crashed at a charming sea side hotel overlooking the Mediterranean, and drove back to St. Tropez in the morning.
We sunned by the pool most of the day, and then went into town. We window shopped, and looked at all the artist's work on the street.
Walking along the line of yachts, I saw some guys on one and they called me over. I went aboard, and they offered me some wine. One or two spoke some english. They were italian. The boat was huge, 60-75 ft. with 4 bedrooms. Incredibly beautiful, fantastic, gorgeous sailboat. The Serikon. We had a nice visit, and I visited them again the next day. They invited me to go with them, to an island, the day after that, and offered me my own room. Sooo tempting. But I was at the end of my trip, and had to get back to Amsterdam for my flight home. I bid adieu to the boys on the Serikon, and Melody and Bill and I stayed in town til dark, and then when we got back to the villa, went skinny dipping under the moonlight.
The next day, Bill and Melody drove me along the French Rivera, to the closest train station. It was a gorgeous drive along the coast, dotted with tiny resort towns. All on the way to Cannes, Nice, and Monte Carlo. Sorry I would be missing those. I said au revior to Melody and Bill.
On the train, I wrote in my journal about my time at the "Villa Vanessa". It was such a wonderful, enchanting part of my trip. So special to think that I was staying in the home of one of my favorite actresses of all time! I knew that I would cherish these memories for a very long time.